Pallet Trucks

Pallet Trucks
All Terrain Pallet Trucks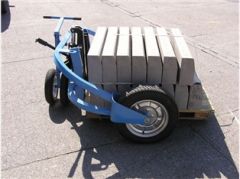 * Images are for Illustration Purposes only.
Daily Hire Price: £68.00
Weekly Hire Price: £114.00
The perfect means of moving palletised loads over rough, uneven ground. Electric and petrol versions offer even more flexibility and make moving pallets over rough terrain even easier. Manual version not suitable for gradients.
Multi person handling.